What do Virtual Assistants & Remote Workers Need to Succeed?
The hierarchy of needs for VAs who are freelancers or other types of remote workers doing remote work (such as customer support or customer retention) is fulfilled when they get the mentorship, training and coaching that they need to keep growing personally and transforming as professionals. And they deserve to receive this support even while working alone from home or other remote locations.
About Donna Marie Johnson
Donna has over 20 years of experience supporting local and online entrepreneurs with marketing. She also has years working as Administrative Assistant at fortune 100 corporate headquarters with marketing directors and marketing managers.
She holds a Masters of Arts in Executive Leadership, and is currently working towards her MBA in Executive Coaching.
She has been mentoring, coaching, and training women leaders for over a decade.
Learn more from her one page profile: AuthorDonnaMarie.com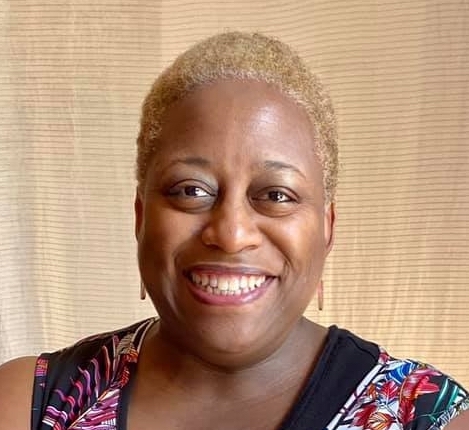 Learn More About Coach & Author Donna Marie Johnson
Learn more from her one page profile: AuthorDonnaMarie.com
Your intake form has been submitted. Check your email for a copy of your responses. If you're accepted, you'll receive an email with a link to checkout.
Frequently Asked Questions
Is an application needed to get into this 6-month coaching program?
Yes. If you're accepted (or not), you will receive a decision by email. If you are accepted, your email will include enrollment instructions.


Who is this 1-on-1 coaching program designed for?
This program is designed for remote workers, including virtual assistants who have their own businesses or are freelancers, who are already supporting others by doing their marketing tasks for them or by doing other marketing affiliated work such as answering customer calls and supporting customer retention efforts. This type of role may be called a Virtual Assistant position, or it might have another title. It may be a temporary, contract, freelance, or a part-time role. Most full-time workers are already given access to career coaching and leadership development. This program helps fill the gap for non-full-time workers who need additional support to continue growing personally and transforming their remote careers or businesses.
What is the coaching program cost?
It is currently less than $300 per month for a 6 month subscription. This price is subject to change at any time for new applicants. Existing program members will pay the same price monthly for the full six months, as when they initially enrolled.
Can I get a refund if I'm unhappy with my purchase?
For monthly subscriptions, if you cancel before the month ends, you will not be charged for any future months. No refund is available after your enrolled month has started.
(As stated in Teachable's Terms of Use, Coaching IS NOT covered by Teachable's 30-day student refund policy.)
How do I schedule my appointments?
If your application to the coaching program is accepted, you'll receive further instructions on how to enroll and how to book a time for your first coaching appointment.
Can I purchase coaching more than once?
This is a 6-month coaching program. If you find yourself in need of coaching more than once, simply apply again.
Are consulting services included in this coaching program?
No consulting services are provided at this time, however, during coaching sessions, if you need help with a specific aspect of your business (i.e., how to set up your llc), we can discuss it and come up with a strategy for it (including creating a budget for it and a project schedule). If I am not available to help you execute some of the tasks, I can refer you to a trusted colleague or affiliate program.